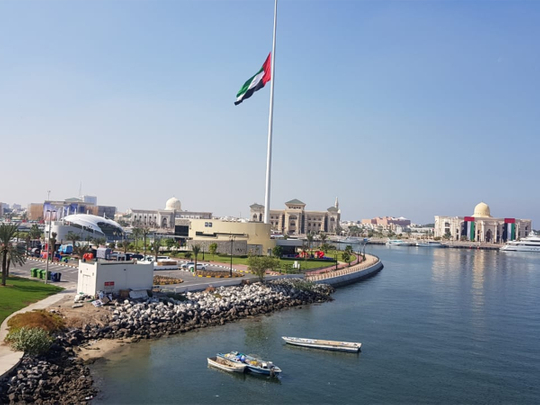 Abu Dhabi: The Commemoration Day, which is held annually on November 30, to honour the souls of the nation's martyrs, will be held without gatherings this year due to the fallout of the COVID-19 pandemic.
According to a circular issued by the National Media Council, the Commemoration Day will be held without gatherings as a result of the coronavirus pandemic. The Martyrs' Day was declared by President His Highness Sheikh Khalifa Bin Zayed Al Nahyan, in 2015, in the memory of the nation's martyrs and in recognition of their immortal sacrifices.
This year's ceremony will be limited to broadcasting the audio recordings of the one-minute silent prayer for martyrs via loudspeakers, to be used within workplaces and other buildings, without gatherings.