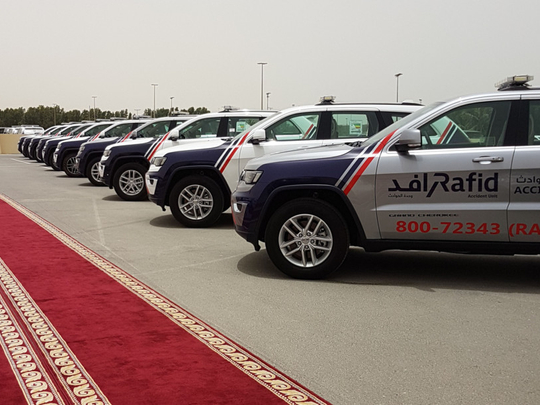 Sharjah: Rafid Automotive Solutions has concluded its 'Adventure Safely' campaign, with support from Sharjah Police. The campaign aimed to increase awareness and ensure the safety of amateurs and desert-driving enthusiasts, as well as contribute to raising traffic awareness and educate drivers on handling their vehicles under all circumstances and in any location. More than a thousand drivers participated in the campaign, which took place every Friday in November, making it a resounding success.
Salim Saeed Al Midfa, CEO of Rafid Automotive Solutions, said: "We are extremely pleased to have achieved remarkable success in the 'Adventure Safely' campaign, which is immersed in the concept of safety. The campaign ran smoothly and provided motorists with an educational event in keeping with the highest safety standards and quality."
He pointed out that the 'Adventure Safely' campaign falls in line with Rafid's corporate social responsibility and was well-received by the desert-driving enthusiasts who participated. Participants had expressed their gratitude to Rafid and wished for similar events in the future. Al Midfa continued: "We at Rafid are continually looking to organise campaigns that contribute to preserving the safety of the public and individuals, while raising traffic awareness in general."
During the campaign, Rafid's highly experienced team provided drivers with a quick check of vehicles before entering the desert. How to check tyres, how charge car batteries, retrieving trapped cars and checking air pressure in the tyres were among the subjects covered.