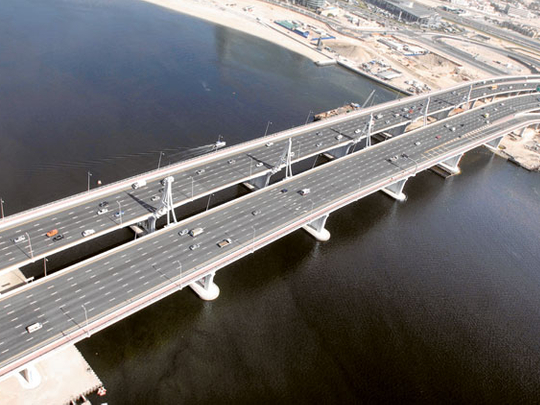 Dubai: Heads up, motorists: A bridge and a tunnel in Dubai will be closed this weekend, the Roads and Transport Authority tweeted on Thursday.
Business Bay Crossing Bridge from Bur Dubai to Deira will be closed for 30 hours beginning at 12 midnight on Friday (November 27) until 6am on Saturday (November 28). "A delay is expected. We advise you to remain cautious and use alternative roads, Al Garhoud Bridge, Al Maktoum Bridge and Ras Al Khor Road," the RTA tweeted.
Al Shindagha Tunnel temporary closure
The weekly two-day temporary closure of Al Shindagha Tunnel will also continue this weekend. The tunnel from Bur Dubai to Deira will be closed for 10 hours on Friday from 12.30am until 10.30am and seven and a half hours on Saturday from 12.30am until 8am. The RTA has advised motorists to use Al Maktoum Bridge and Al Garhoud Bridge to reach their destinations.
A delay is likewise expected on Dubai Bus routes (X13, X02, 8, 95, C01, C03, C07, C09, C18, E306 and X23) due to the scheduled closure of Al Shindagha Tunnel.
Jumeirah Road closure
Meanwhile, Jumeirah Road — from the intersection of Al Arouba Street to the intersection of Umm Al Sheif Street — will be closed on Friday from 6am until 9.30am during the Dubai Women's Triathlon as part of the Dubai Fitness Challenge. Road users are advised to use Al Wasl Road as an alternative route.