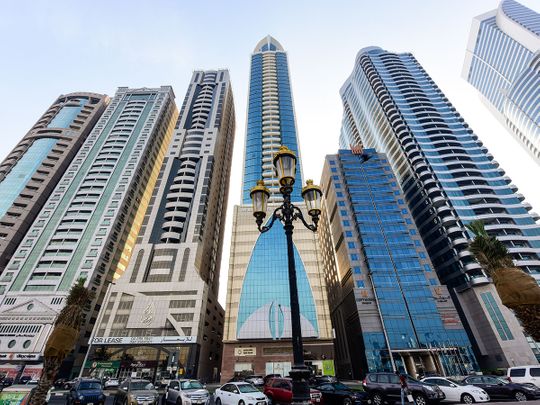 Sharjah: Sharjah City Municipality launched 17 digital services under the customer service sector and the agriculture and environment sector as part of the second phase of the "Sabeq" digital transformation project.
The initiatives are based on the visions and directives of His Highness Dr. Sheikh Sultan bin Mohammad Al Qasimi, Supreme Council Member and Ruler of Sharjah, and the follow-up of Sheikh Sultan bin Mohammad bin Sultan Al Qasimi, Crown Prince, Deputy Ruler of Sharjah and Chairman of the Executive Council of the Emirate of Sharjah.
The second phase of the project will witness the launch of 196 digital services.
Thabit Al Turaifi, Director-General of Sharjah Municipality, said the municipality continues its efforts to convert all its services into digital through its adoption of the largest digital projects, "Sabeq", which reflects its keenness to enhance the emirate's efforts in the field of digital transformation, and to transform all its services into fully digital.
Al Turaifi explained that the municipality had worked during the previous phase of the project to convert more than 222 services into fully digital, in line with its directives to expand various digital services. Dr. Abdullah Al Qaidi, Assistant Director General of the Institutional Support Sector, explained that the Municipality launched 17 services as a first package during the second phase, which will witness the launch of 196 digital services, as the work teams continue their efforts to complete the project and continue to work, especially in light of the COVID-19 pandemic, where the remote work system has been activated to accomplish the various tasks related to the programme.