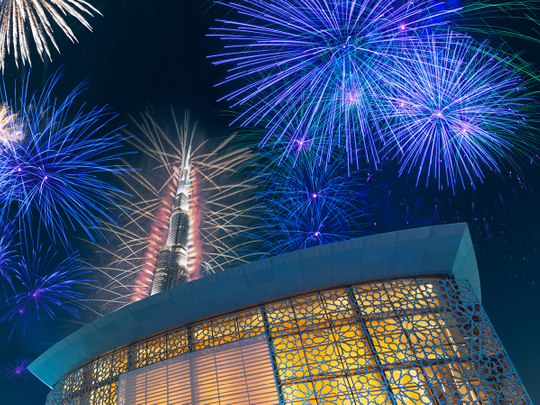 Dubai: Dubai Police will deploy more than 4,000 policemen to secure thousands of people planning to celebrate Dubai's New Year Eve. Dubai Police said that 2,000 police patrols will be operating across the city, using artificial intelligence to scan the spectators' body temperatures by using the 'Oyoon' smart system. In addition to police personnel, about 1,000 volunteers and 2,000 members of private security agencies will also be ready to ensure smooth movement of pedestrians.
Brigadier Saif Muhair Al Mazroui, Director of Traffic Department at Dubai Police, said that there will be 20 police points to provide services to people at the 23 celebration sites in Dubai. "Dubai is ready to welcome the New Year amid closures all around the world. This year's celebrations will be exceptional amid COVID-19. Precautionary measures will be implemented at all sites," Brig Al Mazroui said. Dubai Police have also urged people to maintain social distancing and wear masks. "Many big countries have imposed lockdowns and cancelled celebrations, but Dubai is preparing to welcome the New Year. We hope it will be a good New Year for everyone," added Brig Al Mazroui. Police have also urged people to call 999 for emergencies and 901 for non-emergencies.
"Police will use latest technology through the 'Oyoon' system to scan body temperatures. The smart system was originally used to identify wanted people using face-recognition technology, but due to the COVID-19 pandemic, the cameras were updated to scan body temperatures," he added.
Meanwhile, Dubai Health Authority will have three field hospitals at the celebration sites, along with a team of 49 doctors and nurses to respond to emergencies. A team of ten administrators and support teams will be kept ready to respond to any exigencies during the celebrations.